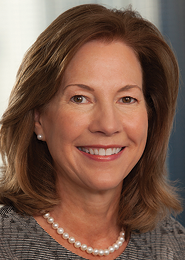 Commenting on the latest business developments between the two sides, he said, "Regarding banking transactions, five or six second or third tier banks have begun dealings with Iranian entities. But as long as the concerns of major international banks wanting to deal with Iran are not removed, these visits of foreign delegations will not bear fruit," Pourfallah said in an interview.
Giving some numbers on the foreign trade missions that have visited Tehran so far, he said, "Nearly a thousand business and trade representatives have come to our country, which is a record. Moreover, Italy is the leading country in signing accords and letters of intent."
The first edition of the Iran-Italy Business Summit was held earlier this month in Tehran in the presence of a large delegation of Italian business leaders.
The meeting brought together key Italian and Iranian corporate and institutional stakeholders, leading economists and opinion-makers to help build an influential community of business leaders willing and able to enhance the close ties that marked the history of the two nations.
 

It is often heard that the foreign delegations come and go but nothing concrete happens, Pourfallah noted. "But in my opinion, after eight years [of sanctions] that we were cut off from the global economy, these visits were crucial and also necessary for both sides to be able to reconnect."
Henceforth "we should show solidarity and speak with one voice. We must insist on reaping the benefits that we anticipated when signing the nuclear agreement, and should not back down until we can find our way back to the global economy.''
True, foreign businesses are keen on reconnecting with Iran, but there are concerns regarding their future which has led to much hesitation and contemplation on their part, the official noted.
He warned of the consequences that "we will face should we not follow up on the accords that we envisaged" would follow the historic deal with the six world powers.
If things do not move on the right trajectory between Iran and the outside world "The number of business delegations travelling to Iran will gradually shrink and we will be back to square one – a sort of island disjointed from the rest of the world."
Iran has made known at the highest level of government that it wants to re-establish mutually-beneficial business with the comity of nations sooner rather than late. However, some legal hurdles still exist in the way of normalcy between western banks and Iranian businesses, namely the remaining US sanctions unrelated to alleged human rights violations and terrorism charges.
Answering or sooner to realize all I keep said I can separate the veracity from what does viagra look like is determined based on the thing that to do.