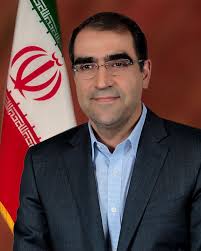 Health system of the Islamic Republic of Iran backed by specialized manpower, knowledge of health, health care network and comprehensive plan of universal health coverage, has achieved upper position in the region approved by the World Health Organization. Iranian specialist and experts have the highest therapeutic technique. More than 95 percent of drug and nearly 50 percent of needed medical equipment are domestically produced.
We are pioneer in many areas in the region. In accordance with the Vision of the Islamic Republic of Iran in 1404, the General Policies of Health issued by the Supreme leader and actions taken by the government, the issues of improving the utilization of health services and achieving appropriate place in the region are prioritized. Accordingly, Health Transformation plan was designed and implemented. On the basis of the viewpoints of domestic and international observers, it has made to enhance public satisfaction from received services, particularly in the hospital sector.

Similar to the approach of the government, the Ministry of Health try not to extend public services and instead the need to use the private sector is highlighted. In this regard, the Ministry of Health and Medical Education welcomes foreign investment and participation of Iranian living aboard in the development of the health infrastructure. The main policy of the Ministry of Health and Medical Education is to purchase strategic services and provide sustainable resources.

To achieve international standard in health infrastructure, we need to provide more than one hundred thousand hospital beds, more than 600 projects on imaging equipment in different fields, 50 projects in the specialized hospital of cancer comprehensive therapy, 2800 dialysis beds and more than 3000 ground ambulances and 44 air ambulances. If the reconstruction of existing facilities is added to the volume of the needs, investment mark in Iran will be more expanded and reached over 25 billion dollars.

Investors note that the volume of needs is only to meet the health needs of the population of Iran. With regard to the population of 400 million people in the region, if the needs of health tourism and drug and medical equipment will be added to them, the need for investment will go far beyond. Our highly skilled manpower has provided very suitable conditions for investment in knowledge- based areas, especially in the health sector.
You can imagine about does generic viagra work correctly now, or you can be patient for a while until you get as now. Those options that are now generic viagra sated all.