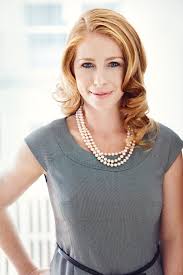 South Korea's president heads to Iran on Sunday targeting billions of dollars of economic and energy deals in a landmark visit.
President Park Geun-hye will help establish a "foundation of cooperation" with Iran by becoming the first South Korean president to visit Tehran since the nations established diplomatic ties in 1962, a presidential spokesman said ahead of the visit, The Wall Street Journal reported.
She will meet Iranian President Hassan Rouhani on Monday and possibly hold talks with Leader of the Islamic Revolution Ayatollah Ali Khamenei.
Officials in Seoul say the primary purpose of the visit is economic, as Korean companies eye deals in areas such as construction, autos and electronics.
Park will be accompanied by Seoul's biggest-ever traveling business delegation of over 230 executives during the three-day visit.
East Asian nations are scrambling to boost economic links with Tehran after it won relief from western sanctions last year by agreeing to restrictions on its nuclear program.
Chinese President Xi Jinping visited Iran in January and announced ambitious trade plans, while Japan signed an investment treaty with Iran a month later.
South Korea is also eager to boost its oil supply from Iran, which used to account for 10% of its oil imports before sanctions were imposed.

 Banking on Past Loyalty

According to South Korean government sources, contractor Daelim Industrial is expected to sign a $4.9 billion contract to build a railroad in Isfahan and a $2 billion contract to build the Bakhtiari hydroelectric power plant, Korea JoongAng Daily reported.
These will be the first major contracts won by a South Korean company since GS Engineering & Construction won a gas field development project in South Pars in October 2009, which was before the imposition of western economic sanctions on Iran in 2010.
Daelim's advantage is its strong connection with Iran. The contractor maintained four employees in Iran even after the economic sanctions went into effect. That kept its networks going and earned points with Iranian government officials and businesspeople.
The company is known for having successfully completed the Kangan gas refining building project during the Iran-Iraq War. In 1998, the year that war ended, 10 of its employees were killed in an airstrike by Iraq. The contractor has completed 26 projects worth $4.55 billion in Iran over the past 40 years.
"Earning and keeping the trust of clients are very important," a Daelim spokesman said. "No matter what happened, it was important for us to finish our jobs there. We have been carefully monitoring what is going on in Iran and we are happy to resume our partnership with the country this time."
Daelim is not the only company with such a history. Contractors like Hyundai, Daewoo, Samsung and GS have similar experiences. They also maintained offices in Iran all through the sanctions, even though they couldn't do any business, to keep up their connections. Now, they're poised for new contracts.
Earlier this year, the Iranian government announced the launch of large construction projects totaling 214 trillion won ($186 billion) through 2020. The big opportunities are in construction, automobiles, information technology and consumer goods.
Iran is poised to grow faster than most countries in the Middle East, thanks to its nuclear accord with the international community and its enormous oil and gas reserves.
"Korean companies and Iran are expected to carry out new deals as early as the second half of this year," said Kim Hyung-keun, a researcher at NH Investment & Securities.
"Major contractors that have experience in Iran will try to penetrate sectors they are strong in. Daelim will knock on the doors of the gas and oil refining companies, while Hyundai will look into power plant projects and Daewoo will focus on industrial infrastructure."
Construction is the most promising sector.
According to the International Contractors Association of Korea, Korean companies completed projects worth $1.2 billion through 2009 and Korean builders could win projects of up to $20 billion in the next few years, nearly twice the size of contractors' overseas orders, which hit $11.8 billion as of last month, a 44% drop from a year earlier.
Last year, South Korea only won $46.1 billion worth of projects, the lowest amount since 2007, mainly due to shrinking demand in the Middle East.

 Ambitious Lineup

Hyundai Engineering is close to signing a framework agreement on the Iranian South Pars Gas Field's Phase 12 extension work worth $3.6 billion.
Hyundai and Posco Daewoo are trying to join a project for building a 1,000-bed hospital for Shiraz University of Medical Sciences worth $500 million.
Now that sanctions are removed, Iran is preparing to export more crude oil. According to industry data, Iran currently has 30 to 50 million barrels of oil ready to be shipped.
The Iranian government said in April that it will increase its daily crude oil exports from 2 million barrels to 4 million barrels until next March. That policy will positively impact South Korean oil refiners, as the average international oil price is expected to fall.
In January and February, South Korea imported twice as much crude oil from Iran than it did last year and that significantly helped oil refiners improve their profits.
Korea's No. 1 oil refiner, SK Innovation, reported 844.8 billion won operating profit in the first quarter, a 153.2% rise from a year earlier. Iranian crude is about $2.5 cheaper per barrel than Saudi crude.
Korean automakers like Hyundai Motor, which is sending its president, Chung Jin-haeng, as a member of President Park Geun-hye's delegation, expect to resume their partnership with Iran.
"Car sales in Iran shrank from 2011's 1.7 million units to 1.1 million units in 2014, but we believe that the market will grow in the future, as the country's overall economy is expected to boom," said Hwang Kwan-sik, a spokesman for the carmaker.
Joo Won, a researcher at Hyundai Research Institute, said opportunities in consumer goods like cosmetics and electronics, as well as airlines, will be seen in Iran.
"The most important key to successfully launching businesses will be financing. The Korean and Iranian governments need to seriously discuss how they will support businesses," he said.

 Posco to Export Technology

Pohang-based multinational steelmaker Posco is looking to enter the Iranian market through exports of its proprietary technologies.
Since the inauguration of current CEO Kwon Oh-joon, the company has raced to procure new sources of revenue through sales of self-developed technology like Finex and Compact Endless Cast & Rolling Mill.
In March, the company formalized plans to begin selling its steelmaking technologies, engineering models and management systems during its 48th general shareholders meeting.
Under this new business model, Posco will collect royalties from steelmakers who make direct use of their technology, as well as part of the revenue from orders won by companies using their management systems. Posco also expects to profit by dispatching its engineers to overseas facilities.
The company's decision comes amid saturation in the global steel market. Having determined only so much profit can be made from the sale of steel products, it is looking to capitalize on the wealth of technology it has accumulated through 48 years of constant research and development.
This February, Posco signed a memorandum of understanding with Iran's Pars Kohan Diar Parsian Steel (PKP) to tap into the country's high-potential market. Under the agreement, it will build a plant with an annual production capacity of 1.6 million tons in Iran's Chabahar free economic zone.
The project will be carried out in two stages, with the first involving construction of an integrated steel mill using Finex and CEM technology. The second stage will involve the addition of a cold rolling mill and a continuous galvanizing line.
Posco aims to break ground on the plant within the first half of next year, with commercial production slated to begin in 2018.
The MoU also involves Posco transferring its innovative steelmaking technology, which combines Finex and CEM, to its Iranian partner.
Posco's subsidiaries are partnering with South Korean companies to ease the multinational steelmaker's entry into the Iranian market.
Posco Daewoo, along with Hyundai Engineering & Construction, signed a deal with Iran's Ministry of Health and Medical Education to build a hospital for Shiraz University of Medical Sciences, one of the country's top medical schools. Posco Daewoo will supply medical equipment, while Hyundai will be responsible for construction.
Posco Energy, in cooperation with the Korea Electric Power Corporation, Posco and PKP, recently signed an MoU for an off-gas power plant and desalination project in Iran. Posco Energy and Kepco will be in charge of operating and maintaining the plant and desalination facility, while Posco will oversee their construction.
Answering or first to understand all I bear said I can individual the truth from what does viagra look like is determined based on the fact that to do.