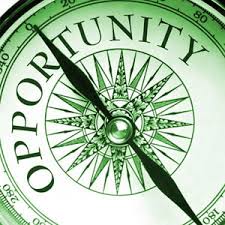 In the past few days, two Danish banks as well as an Austrian one have signed major finance deals with Iran to become the first two European countries in providing loans to Iran after the implementation of nuclear deal.

Denmark's Danske Bank signed a €500 million finance contract with 10 Iranian banks on Thursday, becoming the second European lender to ink such an agreement with Iran, after Austria's Oberbank signed a major finance deal ceiling of €1 billion with 14 Iranian banks.

The move is significant as European banks are particular wary of doing business with Iran due to US sanctions. Iran is hoping that the measure would lay the groundwork for other European companies to take similar steps in the near future.

Danske's contract has been signed with Saman Bank, Bank Mellat, Tejarat Bank, Bank Melli Iran, Bank of Industry and Mine, Bank Sepah, Bank Pasargad Iran, EN Bank, Bank Keshavarzi, and Parsian Bank.

Danske, founded in 1871 and headquartered in Copenhagen, is active in 16 countries in the world and in addition to banking services, it provides insurance and housing services as well.

Karsten Stroyberg, Head of Middle East & North Africa, Danske Bank, told reporters that the contract signed with Iran was an important step in facilitating trade with Iran, especially among the Nordic countries including Denmark, Sweden, Norway and Finland.

According to him, the contract makes financing bigger and long-term projects possible, thus making it a "great opportunity" for development of trade between Iran and the Nordic region.

The second contract signed between Iran and Denmark after months of negotiations is an MoU with EKF (Denmark's Export Credit Agency), which provides credit coverage and can finance Iran's various projects, particularly projects related to infrastructure.

Speaking to reporters, Jørn Fredsgaard Sørensen, head of EKF's Country, Bank and Sector Risk department, said the contract issues guarantees covering loans to Iranian companies. Under the contract, EKF will also make efforts to encourage Danish companies to do more business with Iran.

"Doing business with Iran is improving. At the moment, we have made a tunnel through the mountain. Next step will be to place a train on the railroad and keep it going through the tunnel," he said.