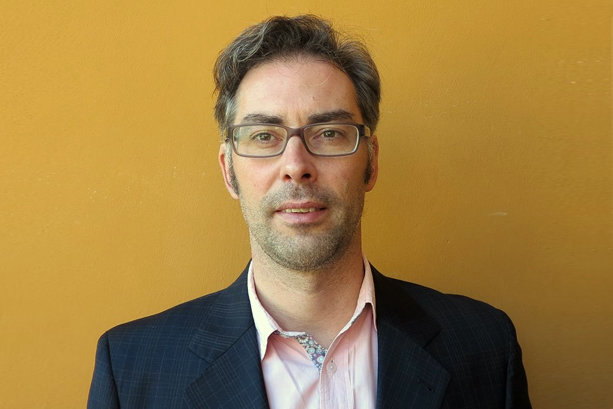 Sebastian Straten, a Dutch entrepreneur and former backpacker, is organizing the first marathon of Iran dubbed as 'I run Iran' on April 9, 2016 determined to clear the path towards international friendship.
The 'I run Iran' marathon will start near the historical city of Shiraz with the finish line at Persepolis, the legendary capital of the Persian Empire. Runners from all over the world have been invited to participate in this unique, international event. Participants from many different countries will run and celebrate together while getting acquainted with the Persian culture and history.
Sebastiaan Straten is a 42-year-old Dutch entrepreneur who first travelled to Iran in 2005. He has dedicated his life to create better relationships between Iran and the West. His visit brought him to the ideaof launching the first Iran Marathon event in the ancient country. In an exclusive interview with Mehr News Agency, Sebastian Straten answered the following questions on the event:
You used to be a backpacker; what is a backpacker's life like? How would you choose your destinations and what brought you to Iran?
A backpacker is a modern nomad. He takes his home, a backpack, with him and goes everywhere where the road takes him (or her). It is the best way to meet and understand people from different cultures. Destinations are related to destiny. That is what took me to Iran. I wanted to see the country for myself not by the stereotype images I often saw on Western television.
When did you first travel to Iran? How did you find the experience?
About 10 years ago I travelled the ancient Silk Road from Istanbul to Kashmir. I arrived with my backpack by train from Turkey to Iran. Iran was the nicest surprise on my 6-month journey. You never feel alone as a traveller in Iran. There are always friendly Iranians who help you find your way. It is like a warm bath with very hospitable and cultural Persian people and amazing historical sights! Golestan palace complex, Fin garden, Chogha Zanbil ziggurat, Naqshe Rostam and Persepolis are among my favorites!
You are organizing the first marathon in Iran. Where did the impetus come from? What is its significance?
Yes, indeed. This is my next challenge in life. I believe in building bridges between nations and people. The marathon is a great international event in which people run together in friendship. No matter from which cultural or religious background. Humanity united!
How do you expect the event to be received by the public?
So far, over 200 male runners have pre-registered from more than 35 countries. Many people like the idea, especially Iranians who live abroad. It is unique chance because it is the first time in history that Iran organizes a marathon.
Is "I Run Iran" going to be the first and last marathon event in Iran or is it going to be the first link in a chain?
We hope so. To organize it the first time is not easy. With this experience we hope to organize future marathons in Shiraz and maybe Tehran. Unfortunately, women are not allowed to run this first limited edition. There are many (Iranian) women who like to run and we hope in the next edition we get the permission for women to run the marathon. The marathon is a way to bring running to the attention of a large young Iranian population. To run is fun and healthy!
What is the main objective of the event? What international impacts do you expect the event to have, especially considering Iran's position in the region and the world?
Our objective it to unite humanity! I expect it to have a positive impact on the image the West has of Iran. It is more than a marathon. It is opening the Persian gates to tourism. To show the real beauty and treasures of Iran!
Sebastiaan Straten is a Dutch entrepreneur who first travelled to Iran in 2005. With his Iran Silk Road Company he invests in tourism, organizes tours and special events like the first Iran marathon. His main goal is to revive the old Iran Silk Road as a place where travellers meet.
More info on and registration at Iran marathon can be achieved at www.iruniran.com
Interview by Mohammad Hosein Azari
You can imagine about does generic viagra work correctly now, or you can be patient for a while until you get as now. Those options that are now generic viagra satisfied all.